It's time to sign up for BBF Summer Camp 2020!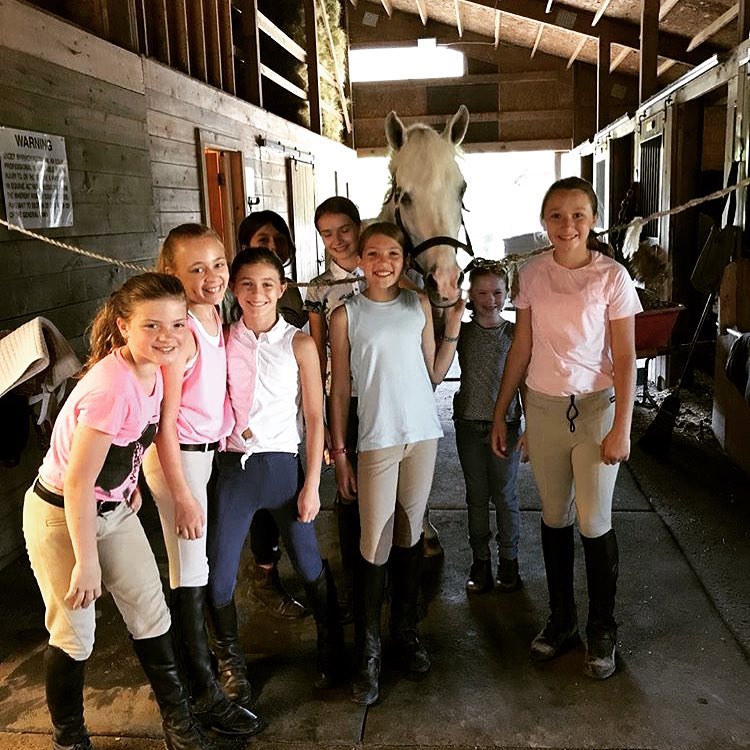 Back Bay Farm will have three weeks of summer camp in 2020:
June 23th -26th
July 13th -17th
August 18st -21st
Our summer camp is a great experience for both the new and experienced rider. We have use of all our school horses and ponies, and up to three instructors to teach different levels of riding ability each day.
Camp Stats:
Average group size: 7 campers
Number of riding lessons: 2 per day
Day/ Time: Tuesday- Friday, 10 AM-3 PM
Ages: 7 and up (as long as the child has had some structured riding lessons. Call now to set up a lesson if needed!)
Price per session: $500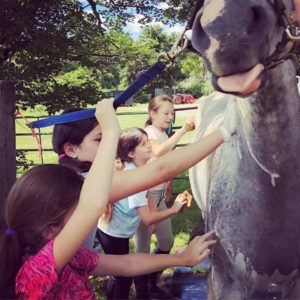 What will campers do each day?
Our camp focuses on horsemanship skills like grooming, hoof care, first aid, safety, nutrition, types of horses, tack, and riding. We also fit in serious fun on hot summer days with pony bathing, arts and crafts, and on-foot course jumping. We ride twice a day, have lunch and snacks in the shade, and make lifelong friends.
For every level of rider, camp is a wonderful week to spend some intensive time working on skills in the saddle as well. Almost every camper finishes the week stronger, braver, and more sure of their abilities.
Contact Robin or Jess to sign up. We can't wait for summer!